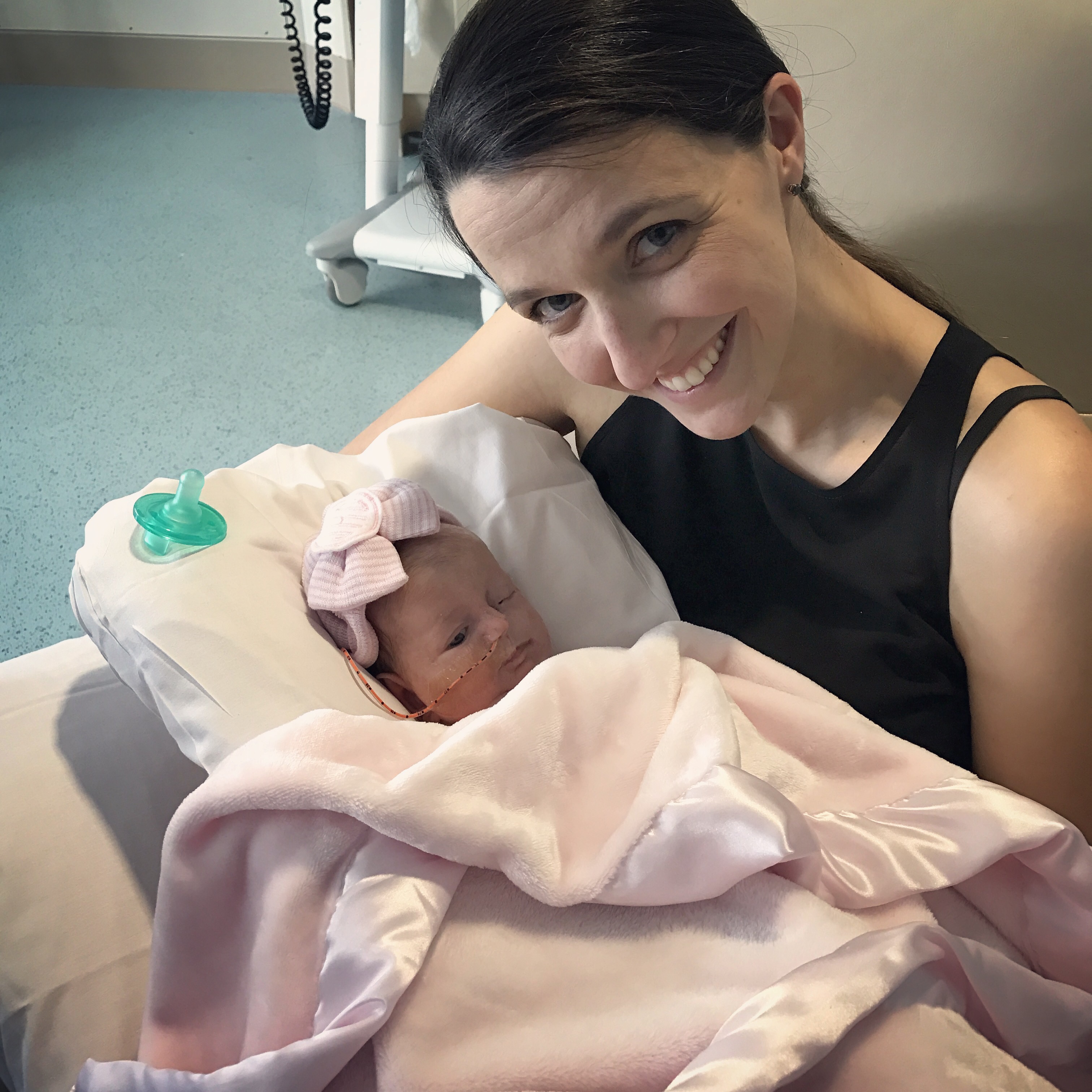 It's hard to believe little Julia has already been with us for one whole month. She has brought so much joy to our family already!
Today I was finally able to hold her again. Having not held her since Tuesday morning before her surgery, I was one happy Mommy! We have started feeding her bottles again too. We are starting slow which is why she is now rocking that lovely orange feeding tube in her right nostril. It was a little bit of a rough start for her yesterday, but she did amazing today. If she keeps it up that tube will come right back out.
Her two big sisters came to visit over the weekend with Grandma & Grandpa. They were such big helpers. Kaitlyn and Claire held her hand, talked to her, and made sure the doctors and nurses took excellent care of her. The visit went by way too quickly, but thankfully we only have to wait a week before they come back. This time bringing Papito and Mimi with them.