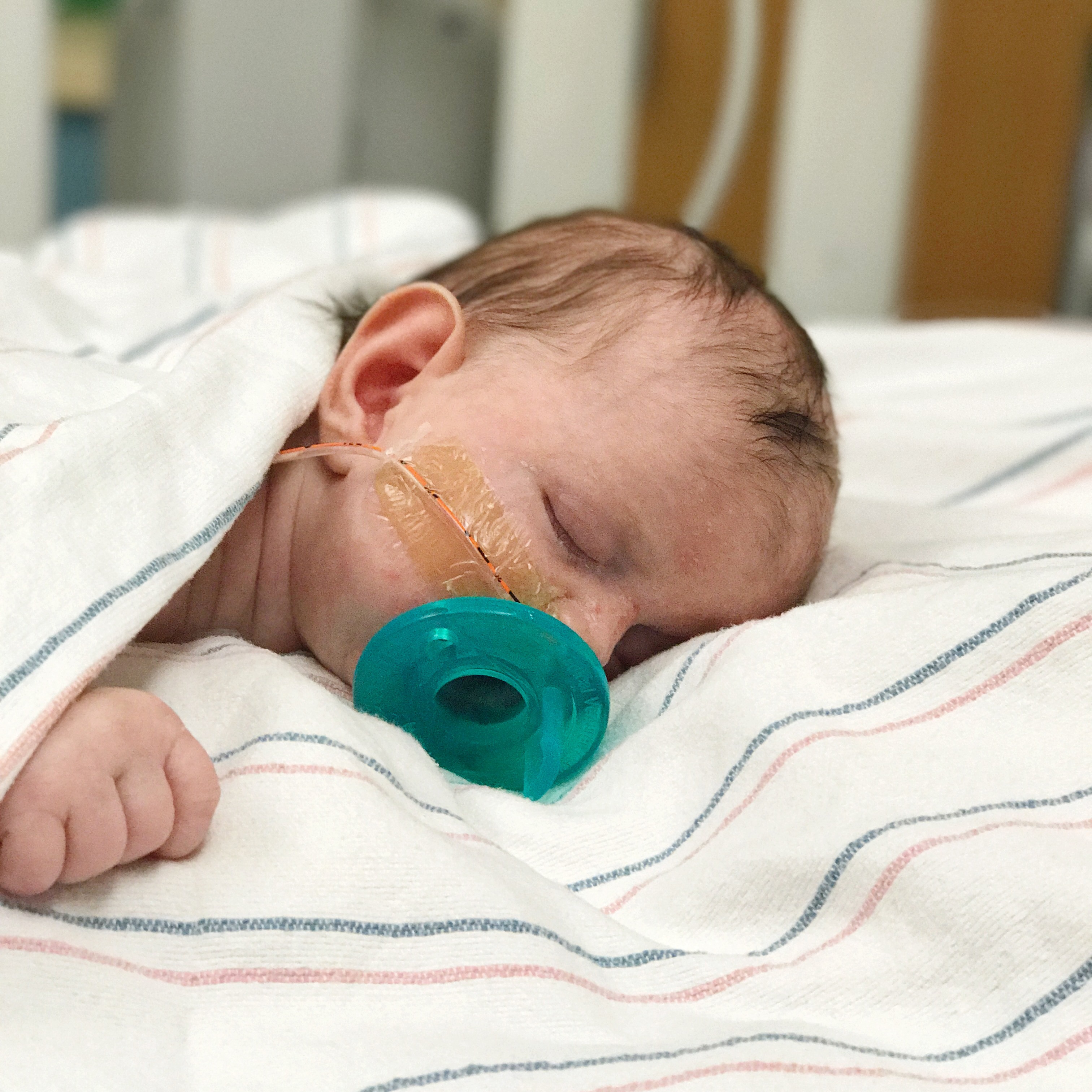 You see that orange tube? Guess what, it's gone! That lovely feeding tube that was helping her get the nutrients she needed has been removed. Julia has gotten her energy & strong suck back and has been eating beautifully.
She also had a PICC line (peripherally inserted central catheter) in her right arm that was removed today. It stayed in an extra day in case she spiked a fever after having two more tubes (ureteral stents) removed yesterday. Thankfully she showed no signs of infection allowing that PICC line to be removed.
So now we are down to one lonely tube, the suprapubic (SP) tube. This tube comes out her belly button, or Borer button as we like to call it, to drain her bladder. During the next three weeks we will watch closely to make sure it continues to drain nicely and eventually the urine making its way out like the rest of us.
Julia was moved to a private room last night. She has enjoyed the peace and quiet, a big change from the NICU. This new floor is a stepping stone to us taking her "home" to our apartment here in Boston. It's to make sure Sean and I are comfortable taking care of her with her new requirements. And let me tell you, we got this. Diaper changes are a little more challenging, we have more areas to watch and keep clean, feeding and burping is a new challenge, and of course monitoring the SP tube and urine output, but it's nothing we can't handle. So assuming everything continues to look good we will get discharged Saturday and I can't wait!
Thank you again to everyone keeping Julia in your thoughts & prayers. We'll keep you posted about us breaking out of here this weekend. xoxo, Tori